macam pernah nampak mamat ni kan...tapi kat mana ye...???;p
biarlah...pelanduk dua serupa kot...
back to the topic... petang-petang cam ni elok juin contest kan...
leh click kat banner tu untuk terus ke page mamat nih...hehehe...:p

okey-okey...jum tengok pic aq lak... sudah-sudah la tgk pic mamat tu...ngee~~~
oppsss...si kecik x pakai baju...:p
tak tau la boleh letak 2 pic ke tak...
hehehe....biarlah...saja je nak menggediksskan diri kat contest nih...
hehehe....biasanya orang cakap...
kalo amik pic ngan laptop...orang tu tengah gedik @koya-koya....hahaha...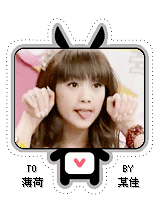 hehehe... aq memang suka koya-koya ngan lappy kesayangan nih...ngeee~~~
harap-harap pic gediksss ni diterima...:p
kene tag 5 blogger laen....:
ok done!!!!
---
❤Salah silap dalam entry ini...Ayu mohon ampun dan maaf... sesungguhnya yang baik itu datang dari Allah S.W.T dan yang buruk itu adalah kelemahan Ayu sendiri...❤
---